Product Description
Imagine a world where there is no limit to where you can use your sneaker bot, no limit to what you can cop, and no freaking limit to how many pairs you can get. Well, here's a reality check: EasyCopBots can do just that.
Easycop Sneaker Bot supports:
All Shopify Sites
Custom Shopify, DSM, Yeezysupply , Concepts, Kith , and many more…
BSTN 

Adidas

United States, Spain,Belgium, Germany,Denmark, France, Italy, Netherlands, Philipine Poland, Singapore, United Kingdom, Canada, Australia, Portugal, Malaysia, Switzerland Greece.
Additional sites will be supported soon…..
cloud-based Experience
Now you can start securing your sneakers using any device even your rusty computer in the basement, Easycop sneaker bot is web-based, no need for high specs supercomputers from now on!
Automatic Updates
Since all code is running on the cloud, updates will be available automatically. No need to restart your bot, or risk losing your tasks.
Cross-Platforms
You never have to wait at home to cop. Wherever you are, copping sneakers, and any limited edition item is possible. Run your bot on your PC, Mac , Ipad , Mobile or TV. 
Competitive Checkout Speed
Your sneakers will be in your hands in no time. Our bot holds a record time checkout and is competing with the biggest bots in the game.
Captcha & Early Link Monitor
A new powerful, & fast Captcha solver to simplify the most complicated step about copping.
Easycop sneaker bot also offers an advanced early link monitor. Continuously searching for an early link for you to use and cop on every drop
Data Encryption
Your information is ENCRYPTED and SAFE. You have our word. Easycop sneaker bot uses the latest and most advanced encryption methods to keep your info from being compromised.
Summary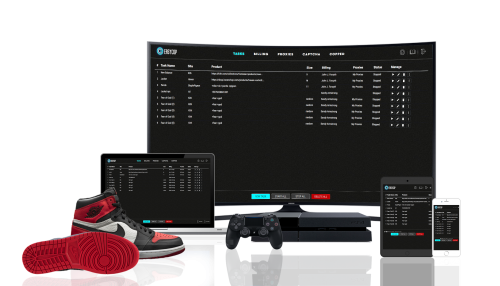 Author Rating
Brand Name
Product Name
Price
Product Availability